Article from Guild News, November 2010: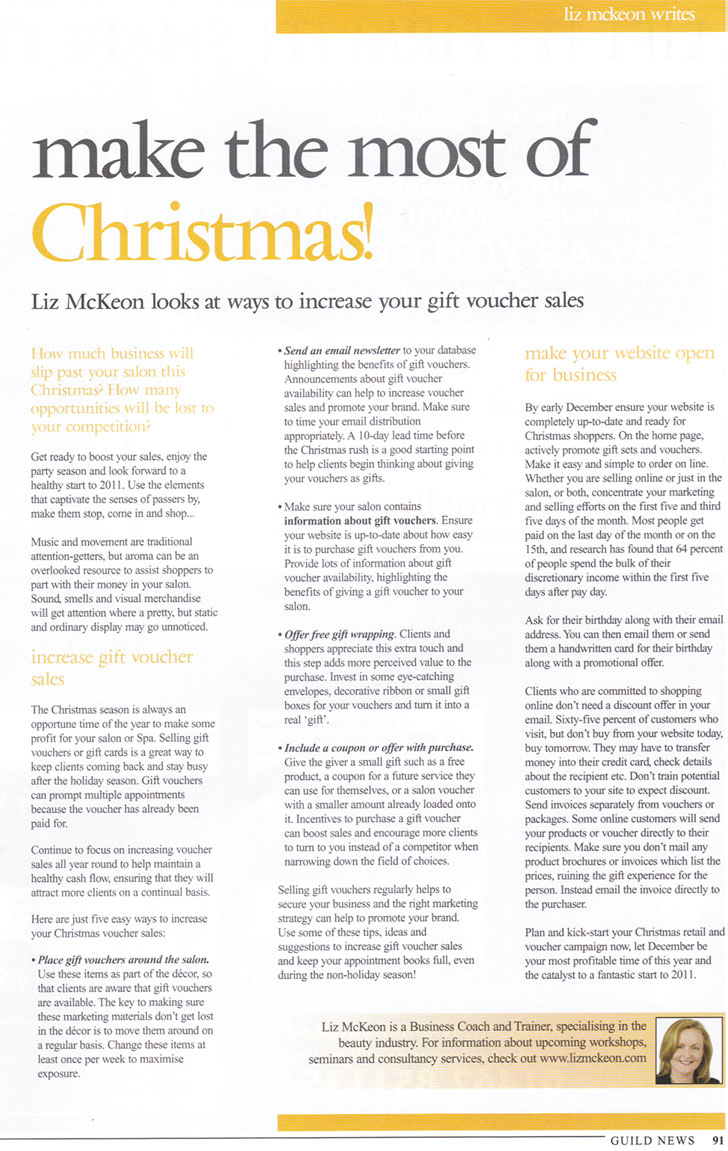 SolarTrack can help you implement the suggestions above
SolarTrack solarium management software fully supports gift vouchers being bought and redeemed in your salon. Each time a gift voucher is sold, its serial number is recorded. Then, when it is later redeemed, the serial number is marked as "used". This prevents users and customers from being able to use invalid or used vouchers.
Gift vouchers are great for your salon to help increase brand awareness, revenue and client retention. Redemption of gift vouchers regularly entails new clients coming to your salon through receiving the voucher from a friend who is already a client. SolarTrack can help you thank the client who gave the gift voucher through its referral module and also help build the relationship with the new client.
SolarTrack can tell you when all your clients birthdays are, you can even use SolarTrack to send them a text or email wishing them, many happy returns. You can take this opportunity to tell them about how their favourite treatment or product is on offer. When clients use vouchers they usually also send their additional money too making vouchers a good way of improving revenue. Gift vouchers can also be used as a refund or credit note to help retain your profit margins. Marketing research indicates that 95% of vouchers sold are redeemed, leaving the remaining 5% unsold and expired to cover the cost of the vouchers and promotion.
Use SolarTrack to email your clients, informing them of when gift vouchers and promotional offers are available in your salon this Christmas. Gift vouchers are great idea for clients who are unsure what to buy friends and relatives for Christmas or a special occasion. They can help avoids disappointment on the receiver part as they can choose actually want they would like when in your salon.
If you don't have a website for your business, Salon Web Solutions can design and create a website to showcase your salon. A website is a superb extension of salon, it means you are accessible 24 hours a day and can advertise to your clients and potential clients. Your website should be used to begin relationships with your visitors, communicating how your website and salon can benefit them.