Article from The Salon Magazine, October 2010: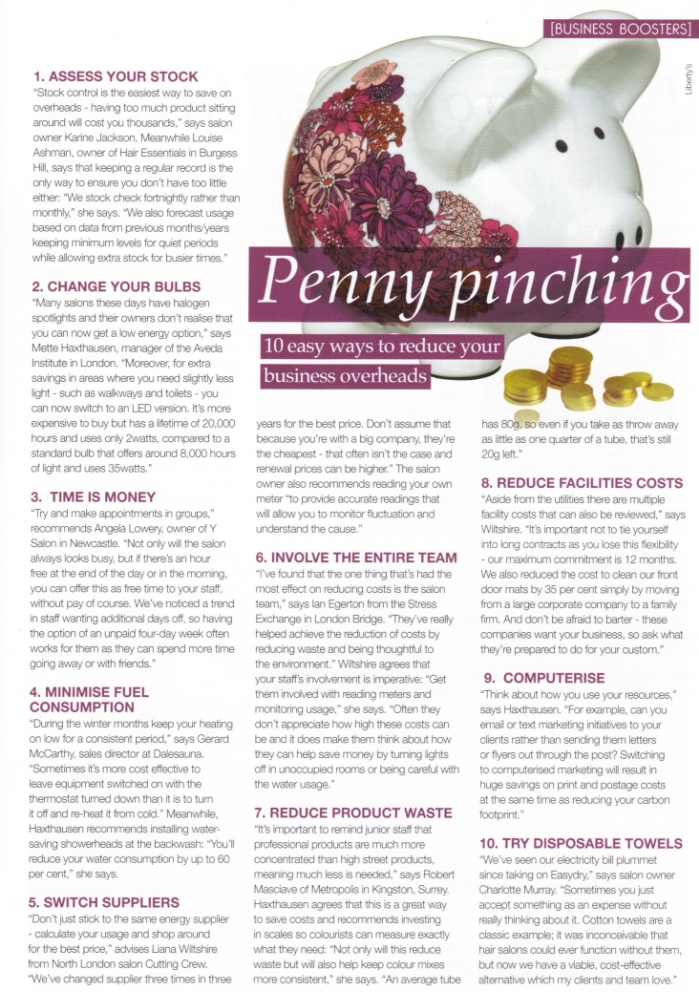 SolarTrack can help you implement the suggestions above
The stock control module within SolarTrack is easy to use and a great tool to help keep your shelves stocked up with your most popular products. SolarTrack keeps track of your stock levels, taking in consideration any deliveries and products sold. Making checking stock levels a breeze. When adding products within SolarTrack, the system works out your mark up and profit from the information you input, making it easier to see your potential profit.
The biggest cost for the majority of salon owners is the monthly wage bill. Wages and salaries go hand in hand with a busy and productive salon but if there are ways for this cost to be reduced without the option of decreasing pay, it's by reducing the time your staff work. SolarTracks appointment book lets you see when your salon is at its busiest and also quietest. By booking appointments within groups you can use your staff time more efficiently, within the quieter times you can give the option for staff members to have this time off (without pay) or use this less busy period to contact your clients. Use SolarTrack to send SMS or emails to clients who you haven't seen for a while. It can be more costly to gain new clients then it would be to entice old clients back. Set up promotions easily with SolarTrack to help generate appointments for the quiet times of the day, - discounts, - two for one treatments,- free gifts and many more can be set up to help entice clients to your salon.